Leading Graphics Design Company in Ahmedabad
IMI Advertising  is a leading graphics design company in Ahmedabad. We are a team of highly skilled and creative designers who are passionate about delivering outstanding graphic design solutions to our clients. We understand the importance of creating visually appealing graphics that effectively communicate a message. Our team of experienced designers creates designs that are modern, effective and visually stunning. We work closely with clients to understand their unique needs and deliver custom designs that meet their requirements.
If you're looking for graphic design services, look no further than IMI Advertising.
Design Your Brand's Story with Our Expert Services
Graphics design refers to the process of creating visual content that is intended for digital media, such as websites, social media platforms, email marketing, digital ads and other digital channels.
In today's digital age, businesses must have visually appealing digital content that aligns with their brand. Our graphics design services help businesses create engaging digital content that stands out and connects with their target audience. We use the latest design tools and software to create visually stunning graphics that capture attention and increase engagement.
We stay up-to-date with the latest design trends and technologies to ensure that our clients receive designs that are modern, effective and visually appealing.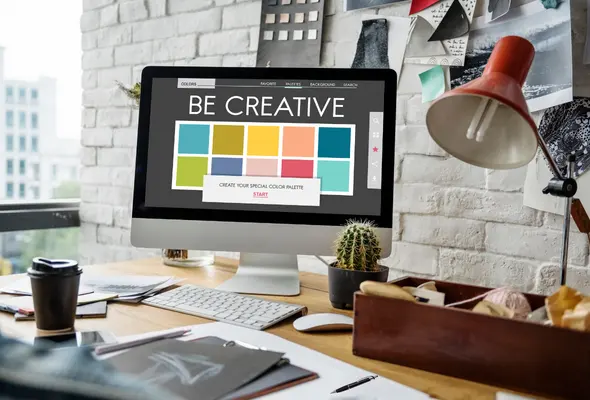 A logo is an eye-catching part of any business's branding. At IMI Advertising, we specialize in creating logos that accurately represent our client's brand identity. Our team works closely with clients to understand their unique selling points, target audience and design preferences. We then create a logo that aligns with their branding and effectively communicates their message.
We understand that a logo is more than just a visual representation of a business. It's an essential element that helps create brand recognition and loyalty. That's why our team creates logos that are not only visually appealing but also accurately represent the business and its values.
Branding design refers to the process of creating a visual identity and personality for a brand. It involves designing the visual elements that represent a brand such as the logo, color scheme, typography and overall style.
The design process typically involves several stages such as research, idealization, sketching, refining and finalizing the design.
As the best graphics design company, we offer branding design services that help businesses create a strong and memorable brand identity that encompasses the company's values, vision and mission.
Our Process for Delivering Results
Our designer starts by gathering information about the client's goals, target audience and other details. 
Based on the information gathered, the designer defines the problem that needs to be solved. 
 Involve creating rough drafts with different layouts, typography and colors and seeking feedback from the client.
Once the design has been refined and approved, the designer creates the final version of the project.